About Elevato
Elevato came into existence in 2011. Elevato shoes would not have been possible without the blessings and generosity of our friends, families and well wishers. We are forever grateful for their support and unwavering faith which has made this dream a reality.
ELEVATO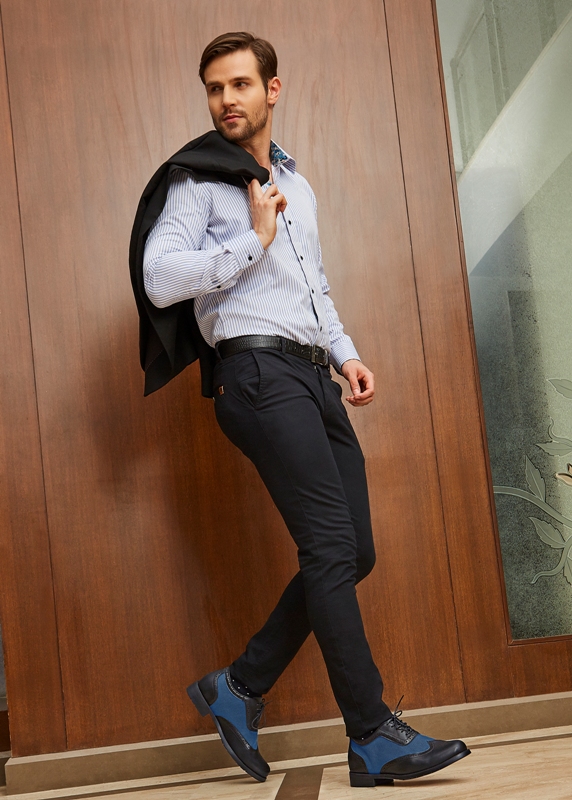 Elevato shoes is the ultimate answer to your dream of looking taller without expensive or risky surgeries. Our shoes will not only elevate your height, but will also boost your confidence and posture.
Elevato shoes in appearance will look like your classy normal shoe. However it is it's unique hidden heel technology, that will increase your height without the visibility of bulky heels. This doesn't mean that you have to sacrifice any comfort, whatsoever!
Our shoes has been built with the highest quality, without compromising any discomfort to our customers. We are extremely proud to offer a world class shoe that is both affordable and elegant. Our shoes are manufactured at Elevato's manufacturing unit in Ambur- Tamilnadu. Having our own manufacturing unit has helped us to ensure that we are able to create high quality, height increasing shoes, that are affordable to everyone. Elevato shoes are created with high quality leather grain and superior EVA and leather soles.
Here at Elevato, we live by the motto that 'Our Customer is our crowning glory'. Hence we are constantly striving to offer you outstanding customer service experience that you deserve, which is second to none. We would like to be known not only for the quality of our product but also by the quality of customer service that we are able to offer each of you.
We are energized by your consistent faith and valuable feedback, so keep them coming! We are proud to play a small part in your life's great ventures.
ELEVATO – Your One Stop Center to Look Tall and to Elevate Your Life to Greater Heights!
With much gratitude,
Biju Padmanabhan
CEO- Elevato India
Elevato
Meet with our Partners